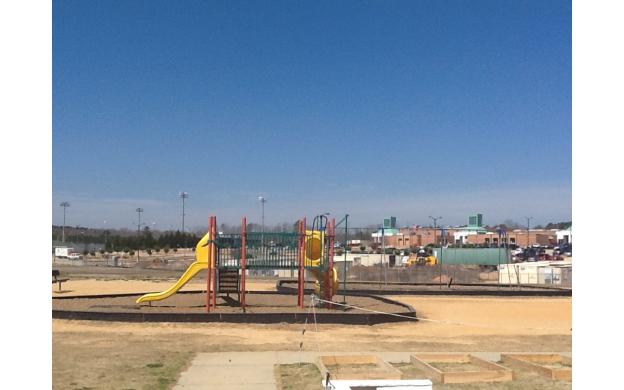 March 16, 2014

The decision has been made to convert the small playground into an indoor playground.
Teacher note

The perimeter of the playground is 235 ft

The height of the swing set is 10 ft
Teacher note

Students answers may vary based on the area they determine using the perimeter
What is the smallest volume of a building that would hold the playground?

Why isn't there any grass?

How many steps would you have to take to use every piece of apparatus?

Which slide is the fastest?

Is this a new park being built?

What could be done to make the playground more inviting?

Is this a new playground?

how big is the playground?

What is the height of the slide?

How big is the playground?

How high is the first step off the ground?

How many kids could play on this playground.

How many playgrounds can fit in this lot?