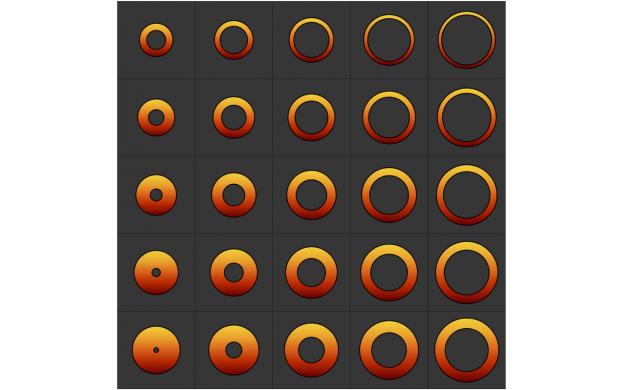 March 09, 2014

How are they ordered?
What is common among the annuli is each row?

What relationship is there between these shapes?

Are these circles the same size?

which has the largest area?

Are the black circles the same size at the end?

Are the areas the same on each line?

Are they all going lager to the same degree?

how many circles can you count?

What is the measure of change from one frame to the next?

Are the circles the same size?

Why are some thin and thick?

Which circles are congruent?

What is it?What's the pattern?

Smaller circles to bigger circles

What is the pattern in these circles?

What's changing here and by how much? Is any part of it an optical illusion?

Do all the circles have the same area?

What is the ratio of "empty centre" to "flame colour" in each circle? In how many ways does the pattern progress?

Is the area of the lower left the same as the area of the upper right

What are the areas of the circles?

Why are there big and small circles?How many big and small circles?Why are there 25 circles?Why do they have little circles?Colors?