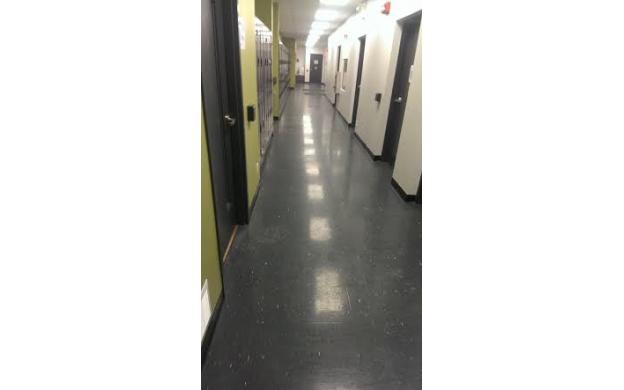 March 06, 2014

How many footsteps will it take to walk this hallway?
1.

How long a foot is?

2.

How long is the hallway?
3.

Estimate how long the hallway is
Can you draw the vanishing point

how many doors are there?

On a scale of 1-10, how boring is school?

Why is one side a different color than the other?

where is it? how many doors are there?

Why are ther tiar marces?

why are both of the walls different colors?

Does the distance between the lights relate to the length of the corridor

How many doors are there?

How long would it take to run to the end of the hall?

How many lights are in the hallway?

Why is the hall 2 different colors?

How long is this hallway?