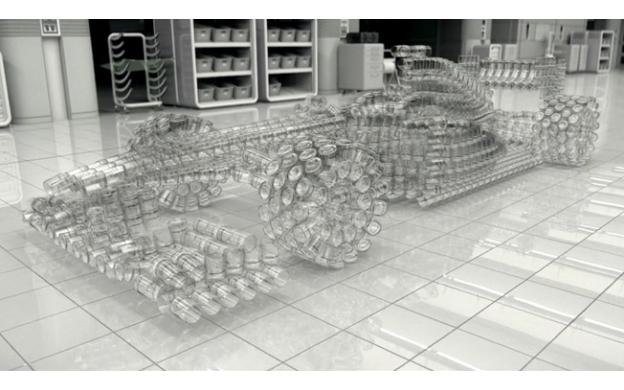 March 05, 2014

If all of these glasses were filled halfway with water, what would be the combined volume of water?
Determine how many glasses there are

Determine the volume of each glass

Determine the combined volume of water that fills each glass halfway.
Is this real and how many cans are there?

How long did it take to make?

Why show it in black-and-white? Would that be better for the picture?

Can you teach my students to think like that?

What is it made out of? Cans?

how is it sticking together?

how many bottles did this take?

how many things make the race car

How many bottles does it take to make the car?

how many cans did it take?

are those recycled bottles?

How many bottles are used to make the structure?

How were the bottles connected?

How many jars make up this race car and does it move?

is the sculpture in motion?

What makes the cans adhere?

How many cups did it take to make this?

are all the glasses the same size?