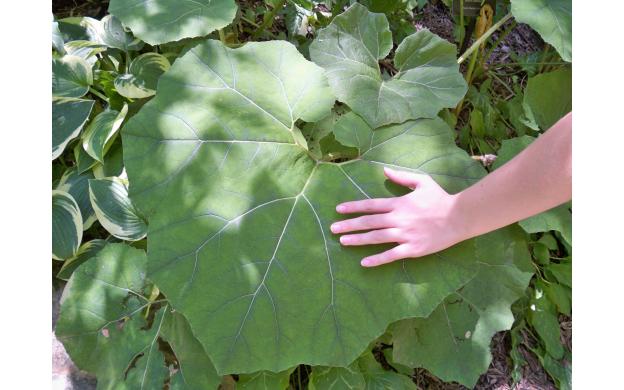 February 15, 2014

How much bigger is the leaf than the hand?
What is the estimated area of the leaf?

How many times can the hand fit on the leaf?

how much surface area does this leaf have?

What kind of plant is that!?

Why are you putting your hand on a leaf?

How did they grow it so big

what type of plant is that

is the leave soft to tough?

How many hands will it take to cover the leaf?

Why is this leaf so much bigger than the others?