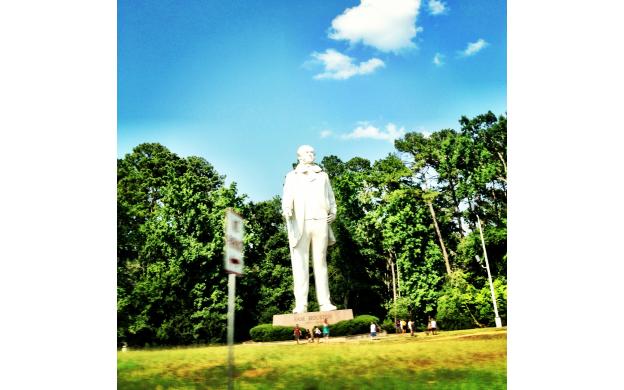 February 15, 2014

How many real Sam Houstons would it take to be as tall as his statue?
in what scale the statue was built?

How much taller is the statue than the traffic sign?

Is that George Washington?

How could I use the height of the sign to find the height of the statue?

What is the height of this statue?

what is the height ratio between the sign and the statue

where was this picture taken?

Whose statue is this? How tall is he? Where is he located?

how tall is that monument?