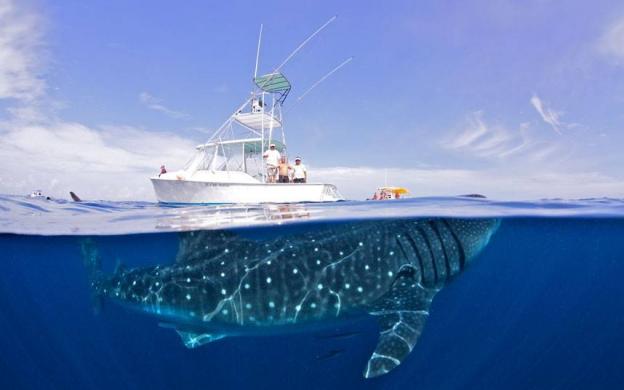 January 20, 2014

How big is the fish?
The man on the left is 5'11" tall.
Beware boat riders a whale or shark is going to topple your boat !

Why is the shark glowing - and why is it bigger than the boat?

Is that a real animal or a montage?

What is the length of the whale

How much bigger is the whale than the boat?

Where is the boat in proximatition to the fish?

distance to shark versus distance to boat - could I swim it before the shark notices me!

Is that forced perspective?

How big is the whale shark?

Why the people do nothing???

What kind of whale is this?

Will you need a bigger boat?

What kind of shark is that?

Will the boat be knocked over?