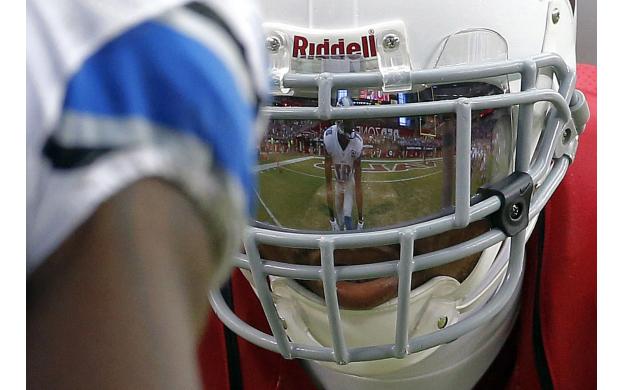 January 20, 2014

How big in Calvin Johnson in the helmet and in real life?
How long does the player in the reflection have to live?

Why do Americans care so much about football?

How far away is the real man?

Why can't I see the photographer in the reflection?

Who are the Cardinals playing against?

How easy is it for him to see?

How many ways can the receiver go?

Do you have issues with looking into someone's eyes or giving them the privilege of looking at you?

How did the photographer get that quality of a shot?

How many yards to go for a touchdown?

How far apart are the two players?

How far away are their faces from each other?

Why is the other player's reflection so small?

How many yards to a touchdown or first down?

when will you wife leave you?