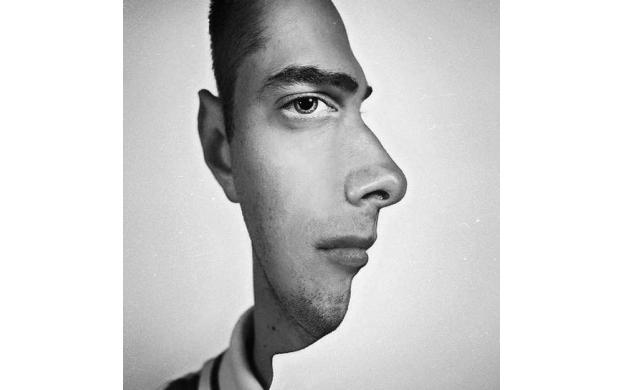 January 20, 2014

What is the ratio of profile to frontal image?
Would this work with my face?

Same person or two different people?

What proportion of his face is missing?

How would you finish this photo?

Clever! which features are from profile pic?

Is he looking at me or to the right

What is the difference in sizes of the two faces in the picasso inspired cubist photo?

Is he facing forward or sideways?

What percent of his face is this?

Is the man's face symmetrical?

Is there symmetry in this/

How many images can you see?

How did you get the twist?

Do you know who Pablo Picasso is?

Is this a puzzle with a missing side?

Is this a profile or a cropped image?

Can I do this with any portrait or was it altered beyond erasing part of it?

What kind of illusion is this, and how is it possible?