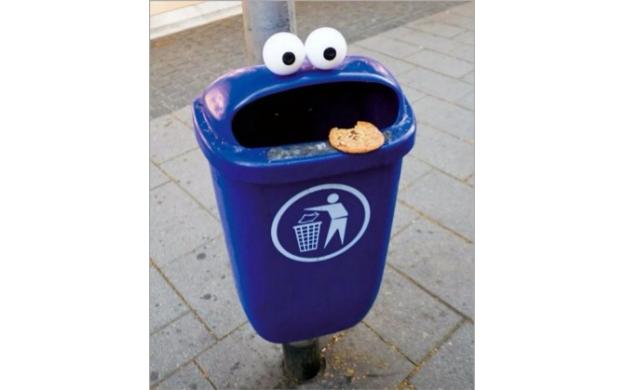 January 15, 2014

Who is the genius that came up with this?
A how much garbage does that hold

why are cookies being recycled

how many cookies can he eat

What happened to the cookie?

Did someone put the eyes on him?

How many cookie's can it hold?

How many cookies could this cookie monster eat?

Wie viele Cookies passen in den Mülleimer?

Why set the cookie there rather than throw it out?

how many cookies did he eat

How many of those cookies would fit in the trash can?

Why does the trash can have eyes?

How many cookies could it hold?

Why didn't someone eat that cookie?

How many cookies can the cookie monster trashcan eat?

What percent of the cookie remains?

How many cookies could fit?