Paris peripherique speed limit cut !!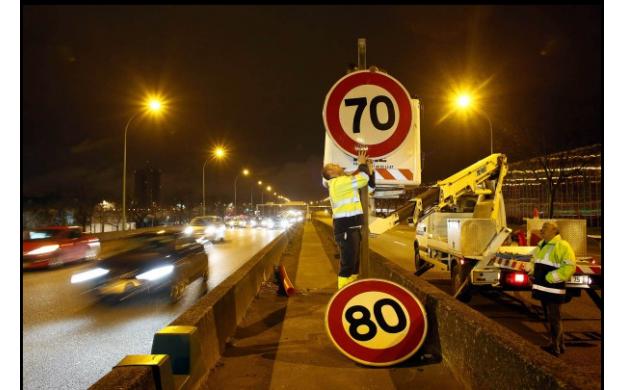 January 14, 2014

How long will I lose every morning
Why are they changing the speed limit?

How much longer will driving this highway take?

Why is the speed limit changed?

Are they raising or lowering the limit?

Are they putting the speed up or down?

How long will this increase your travel time by?

why did they decrease the speed limit?

Is he putting the sign up or taking it down?

Is the speed increasing or decreasing?

Is that a speed limit sign?

If this is kilometers per hour, how many miles per hour is it?

Why is the speed limit so high?

how much longer will it be taking me now to get home?

How much quicker will I be able to get home?