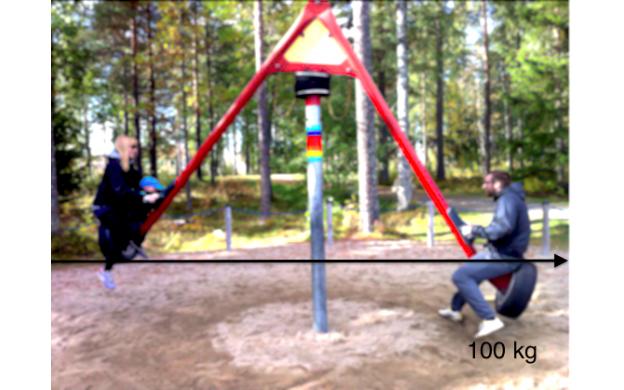 January 05, 2014

What does it take to get equal weight on both sides?
how heavy is the left person?

What is the woman weight?

Swings. You're doing it wrong.

Where can I get one of these?

Does this end with someone getting hurt?

what weight is needed to add onto the left person to make the see saw tip the other way?

How much does the baby weigh?

How many triangles are there?

How much does the mommy weigh?

I wonder what her mass is?

What are the measures of the angles of this triangle?

How much does the other person weigh?

What is the angle between the two red supports?

How long does the arrow go?

How much does the guy on the left weigh?

how can the person on left balance the see saw?

Is this a teeter totter or a swing? What is the black arrow supposed to represent?

How much does the woman weigh?