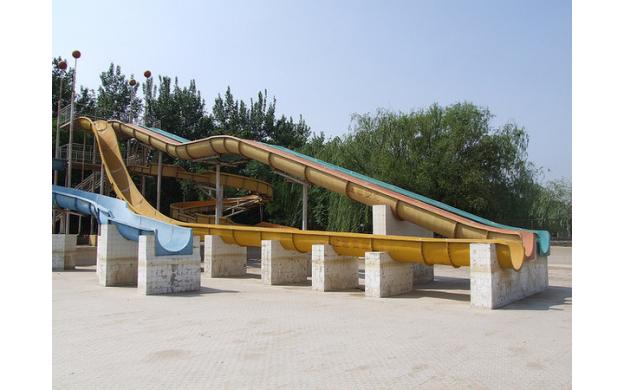 November 06, 2013

Which slide will result in faster speed of sliding?
Which slide will be fastest (when the water is delivered!

Which gets you to the bottom quicker

will the exit speeds be the same?

Which one finishes first?

which slide would you come out first?

How fast to the bottom for each?

Who gets to the bottom first?

Who would win a race on these slides?

which slide will someone get going the fastest on?

Which one hurts the most?

Which rider will reach the end first?

What is the slope of each water slide?

Where is the pool at the bottom?

Which slide has a steeper slope?

Is someone going to fly off the intermediate hump on the two distant slides?

Where is the swimming pool?

Which slides has the longest distance if each slide was straight?

Where's the water? Is it really that shallow?

Which slide makes you go faster?

Do the slides have the same starting point?

Who will get to the bottom first?

If a pairs of twins go down at the same time, who will win?

Which slide will get you to the bottom fastest?

Which one will make me scream the loudest?

Is there a differece in speed?

Which slide is the longest? Which one would go the fast on?

How would it feel to slide down the steep drop of the near slide?

Do the two slides take the same time? Which one are you going faster at the end?

Which one will propel you furthest?

Which one goes you to the ground quickest?

¿llega el agua al mismo nivel?

On which slide will your exit speed be the greatest?

Which is the longest ride?

which slide will i go down the fastest?

On which slide will I travel the fastest?

Why isn't there any water?

If you let 3 different balls go from the top at the same time, which would be down the fastest? Make conjectures why?