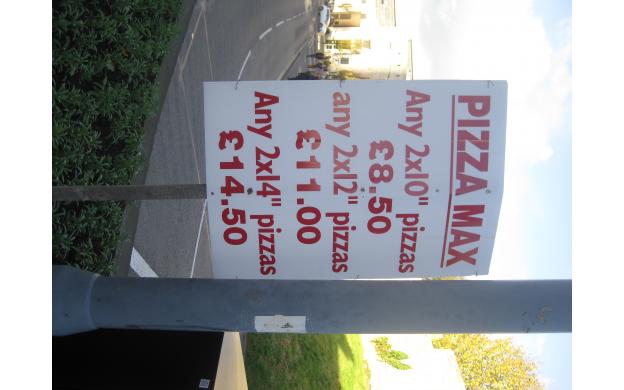 November 04, 2013

If the price has to match the increase in size, what should be charged?
How do I max out my pizza for my money?

What kind of currency is that?

What are the unit rates of each pizza in square inches per dollar?

how does increase in size of pizza dictates increase in price?

Why didnt they capitalize the "a" in the second "any"

Why is it 2.50 more for a 2x12, but 3.50 more for the 2x14? Is that fair?

How much would a pizza cost in the US than in Europe? Which is a better deal pizza in the US or the Europe??

What's the better deal and why are they square pizzas

Which pizza is the better deal?

Why are there 2 zeros?Why is it beside a pole?Why are the colours red and white?What are those symbols?

Why do the prizes increase so much, when the size doesnt increase too much?

What extra area is there on a 12" compared to a 10" pizza?

Why is the picture side-ways?

"Pizza Max" at 90 degrees.

What form of currency is being used?