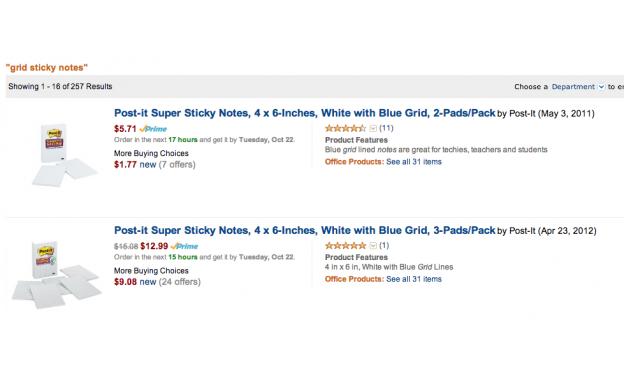 October 20, 2013

Which is most cost effective, buying 2 packs or 3 packs?
Which one would I want to buy?

Which is cheaper per note?

why is one so much cheaper?

Which is the better deal and why?

How much do you save by buying more sticky notes?

The title says 3-pads but the picture shows 5 pads. What is the price per pack when the total cost is $12.99?

Why would they sell 3 pads of sticky notes for $12.99, when you can buy 4 pads of sticky notes for $11.42?

what is the point of this?

Why has the price increased so much in such a short period of time? (I not only think this seeing it here - but in stores as well.)

Are the first ones used??

What's the difference in unit rates between the two years?

How many post its per pad?