Painted vinyl siding in cold weather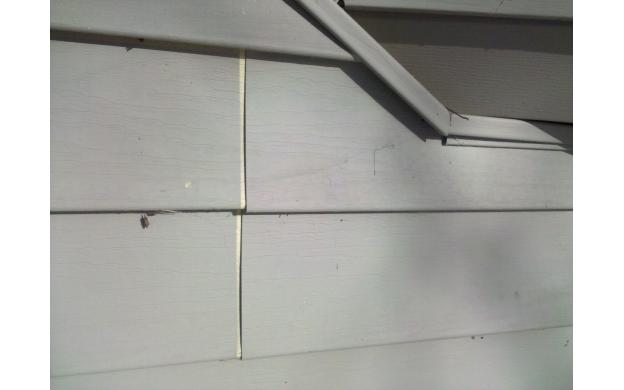 October 13, 2013

How hot was it on the day the siding was painted?
The day the photo was taken was a record coldest day of the year.
When was this painted last?

Why didn't the builders stagger this joint?

what is that supposed to be?

what is the surface area of the various shapes

When did the guy paint his siding?

Who picked out that color?

Why are the seams lined up?

why is there a gap in the paint?

How many right angles are there?

Did the contractor get paid? (I hope not!)

Based on how long this siding has been here, what is the rate of shrinkage/shifting?

what is the angle of the house

What cause the split in the paneling?

STEP ON THE CRACK BREAK YO MAMA'S BACK

What kind of bug is that?

Is this the side of a house

distance of uncovered space?

Why doesn't the siding meet?