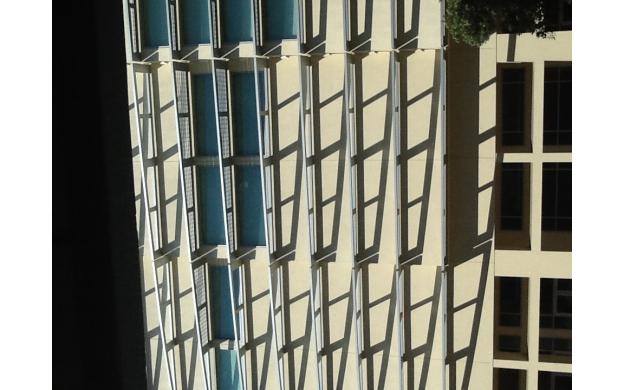 October 04, 2013

What will b the angles of the parallelograms at 3pm?
What angle is the sun at relative to the buildings?

what angle does the sun ake with the building?

What is causing the shadows?

Which way up is this picture?

What is the angle of the corners?

What is this a picture of?

How are shadows so different?

What is the area of the shadows?

Are the shadows parallel?

What's the collective area of the quadrilaterals formed by the shadows?