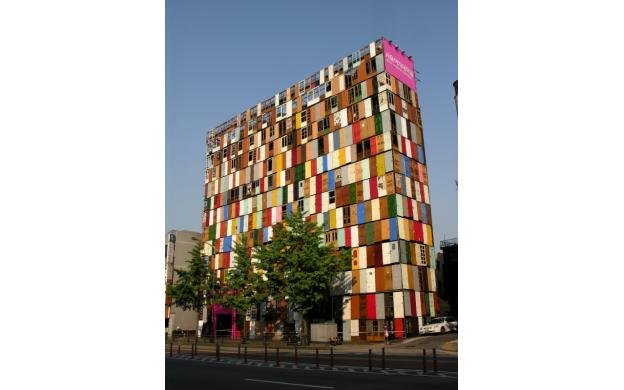 September 16, 2013

How many doors?
How many doors and windows

How many tiles are there?

Is every storey the same height?

How many different colours?

What the possible dimensions of this structure?

How many doors is the building covered by?

How many doors are there?

What materials were used to erect this structure?

Is this distracting to drivers?

How many doors are there?

are those shipping containers? how many people live there? and how big are their apartments?

How tall is the building?

Which color is dominant in this building?

Who was the architect that designed this building?

Is that garbage or legos?

Was this building constructed all at once or piece by piece?

How many rectangular panels are on the outside of this building?

Will that building stay up?