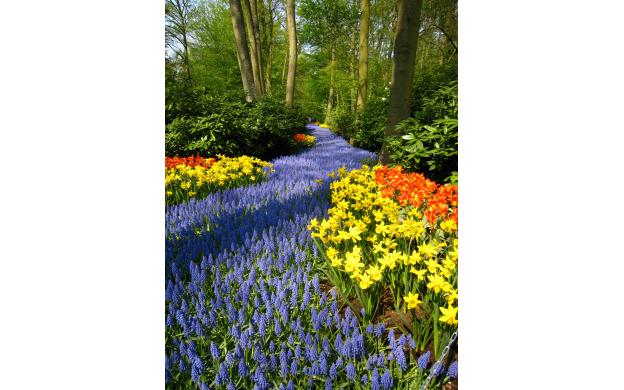 March 19, 2012

How long did this take?
How many flowers are there?

How many purple flowers are shown?

What proportion of the flowers are yellow?

How many more blue flowers do you need to cover an area than yellow flowers?

Is this plant invasive? ;)

How many grape hyacinths?

How long did it take to plant that?

How long is the stretch of lavenders?

How many flowers on the "path"? Is the density of purple greater or less than the density of yellow? Orange? Green?

How many blue flowers are in the picture?

how many more purple flowers than the other ones?

How many different species of plant can you see in this picture?

How many flowers are there?

Why is there a pathway of flowers?