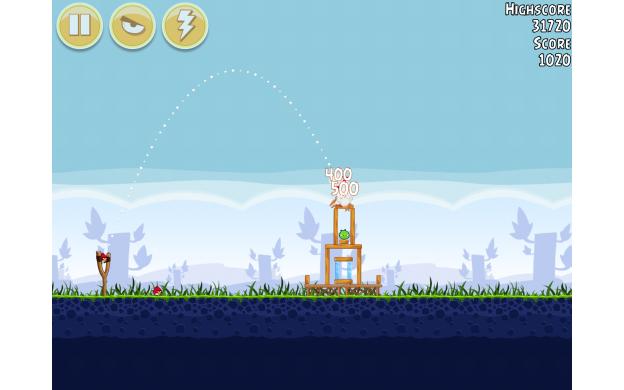 September 12, 2013

How does this relate to math?
what is the equation of the parabola?

Does it have air resistance?

How should you aim it to get the green pig?

How long is the angry bird in the air for?

at what angle should it be thrown?

What are the scores based on?

What type of device is this played on?

I'm wondering if this is angry birds?

What's the angle to hit the target?

How far has Angry Birds' popularity declined from its peak?

Will video games with scores help kids to sublimally add better?

How high did the bird reach?

how do i knock it down in one shot?

What is the square root of 40?

Will this structure all collapse?

is that possible in real life

Will the bird destroy all the wood...hmmm?

what's the equation of the parabola

How many tries did it take to hit it?

how many degrees does the bird travel?

How was this on the piggy?