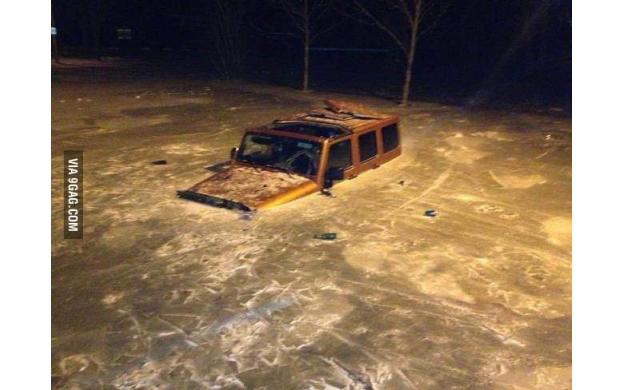 September 05, 2013

How much water is needed for that?
how long did it take for the ice to accumulate around the car

Which came there first, the vehicle or the water?

How did the car get there?

Who thought that would be a good idea?

that crocodile looks like it got really dirty

What is the material surrounding the car?

Wow! I wonder what the volume of the mud inside the jeep?

How did the car get there?

What was the name of the storm?

how much weight is pressing on the car?

Why didn't it sink all the way?

How much does the car weigh?

How would a vehicle become submersed in a substance?

Did the driver and passengers escape unharmed?

Why is the car submerged in slop?

What is the area of the car that is above the ice?