Can I get a popsicle please?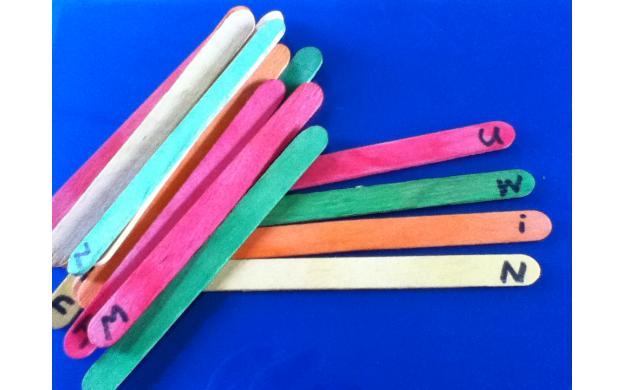 August 31, 2013

How many do I have to buy?
2.

How could you investigate this? What could you use other than buying the popsicles (ice blocks or ice lollies) in test possibilities?

Teacher note

Create some u-w-i-n cards...Or ask students to consider how they might use sets of counters or decks of cards. Build up some group graphs and a class graph of the outcomes.
3.

How well did what you do to "simulate" reality match it? Explain.

4.

How can you change things in order to make it a little harder (or even a lot harder) to win?
What do the letters stand for?

What is the probability of choosing a pink popsicle?

Why are the sticks different colours?

How many sticks would you need to draw to get "UWIN"?

what are the letters for?

How many words can you spell with __ number of sticks? Have students pick random number of sticks with random letters.

What are the chances of getting these exact letters?

What do the colors represent?

What are the sticks used for