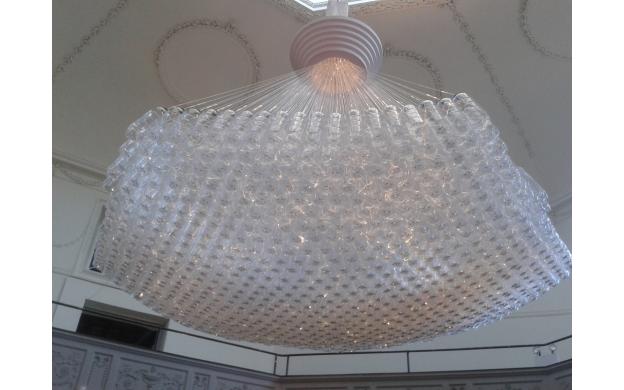 August 13, 2013

How much water would be needed to fill all these bottles?
How much string did it take to hang the chandelier?

Is it made out of bubble wrap? Is it a recycled chandilier? How did they make it? Where is it? How long did it take?

How heavy is this chandelier?

What is this chandelier made out of?

How much does that weigh?

How many strings are there?

Who takes the time to make something like that?

How many light bulbs do you need?

how did you make this light ?

How many lights are in this fixture?

What in the world is that make of?...COOL

how many strings are there?