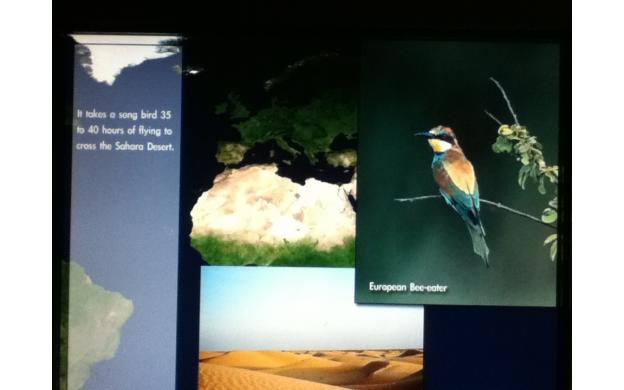 August 02, 2013

Can this picture represent a linear function?
Teacher note

Distance of the Sahara Desert: 4800 km or 2983 mi

1.

What would be the domain?

2.

What is the range?
3.

What other information would be useful?
Teacher note

No, this picture does not represent a function because three is not a constant rate of change that the birds fly to get across the desert.

Teacher note

Hrs. Speed. Distance(miles)

35. 85.29. 2983

36. 82.86. 2983

37. 80.00 2983

38. 78.50. 2983

39. 76.49. 2983

40. 74.58. 2983
How fast do song birds fly?

Why would a bird cross the Sahara desert?

How fast can the bird fly?

Do smaller birds fly faster?

What is the bird's rate of motion?

would the songbird live in the desert?

How does the bird make it without dehydration?

Why does the bird fly across the desert?

Is the European Bee-eater a "song bird"?

Do they stop while they are flying?

How fast does the bird fly?

Is your life lessons on lessons?

What do these things have in common?

[b][url=http://www.menshublotwatches.top/nl/]HubloHublot dameshorlogeshublot watches koop

How many miles does it travel?

What is the connection between all of these things?

How long would it take to cross the Earth at the equator?