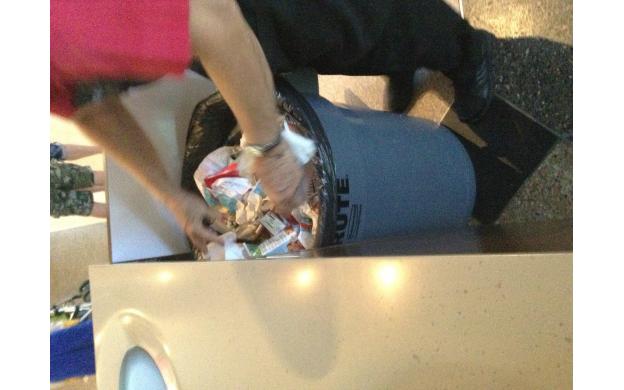 August 02, 2013

At what rate, during peak hours, does it take to fill the trash receptacle?
Link

McDonalds.com

Link

Mobile McState

Teacher note

Think about average attendance into the museum, who will go to the museum (families with kids more than likely wanting McDonalds) and the amount of left over food/containers.
Teacher note

Add together all of the dimensions of your average consumer. I chose a 21 oz drink, 4.1 oz medium fry and a 3.5 oz hamburger. I converted all into gallons and assumed an average family size was 2 adults and 2 children. Then divide the family size by the average meal size in gallons. See how many times this will go a 32 gallon trash can. Find the average amount of visitors to the museum per minute. I started with 2 million per year. Then find the rate for how many people for the rate you found and you come up with about 37 min.


How much trash can be put in the can before it needs to be emptied?

What percentage of the "waste" in the trash can is recyclable?

How much trash is from junk food

Shouldn't we have split this?

Did someone lose their retainer again.

How much trash does this guy throw away?

what did they throw away?

is he about to dig in the trash

Why are they taking a picture in the bathroom?

How much trash can fit in that can?

Are they throwing away of grabbing the trash?