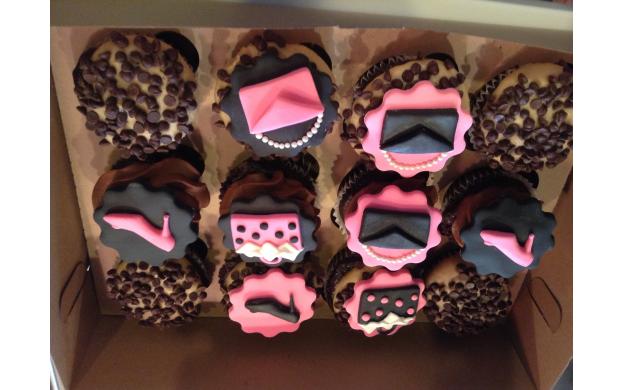 August 02, 2013

What is the chance I will get a cupcake with a shoe?
1.

To answer this question what must else might we want to know about your chance of picking a cupcake with a shoe?
File

untitled

The solution lies in the story you created about how you choose a cupcake? Do you get to pick first? Are you the only one choosing and you must pick while being blindfolded? Do you pick after your friend who loves shoes?
Where did I leave my other black pump? A bit of fraction and ratio questions, too.

how did these get stuck to the ceiling?

Why are they upside down?

Are those in a drawer at a clerical or technical office?

Could you fit more cup cakes in?

How many different arrangements of cupcakes could be made in this box?

What fraction of cupcakes has shoes on it?

are those cupcakes good?why is it upside down?is it a optical allusion

How many calories is this?

Why is there a shoe on a cupcake?

What's the probability of picking a random cupcake with chocolate chips on it?

How many chocolate chips on the cupcakes?

What proportion of the cupcakes have just chocolate chips for a topping?

why is the photo upside down?

Why is the picture upside down?