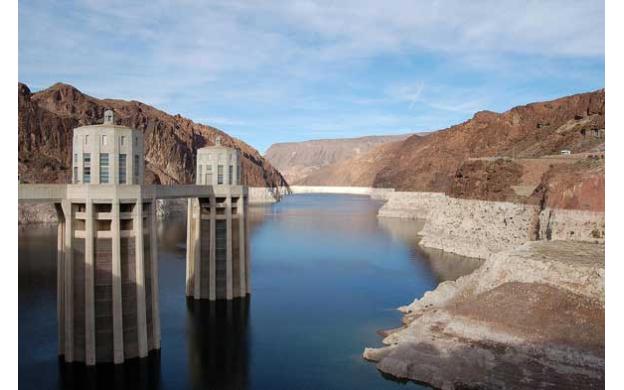 July 19, 2013

What is the decrease in lake water volume?
What is the purpose of those structures?

How much water has evaporated?

What are the dam towers for?

How much less water is there now than at high-water?

How far has the water level dropped? How many gallons?

Is this low water level, high, or normal?

how much water does the dam fill?

How much water is the lake down?

What is the water used for?

How much electricity does that produce?

Is it a not finished bridge or is it even a bridge

How much water does the reservoir hold?

how many rocks are in this picture?

Where is this and how long has it been drought conditions?