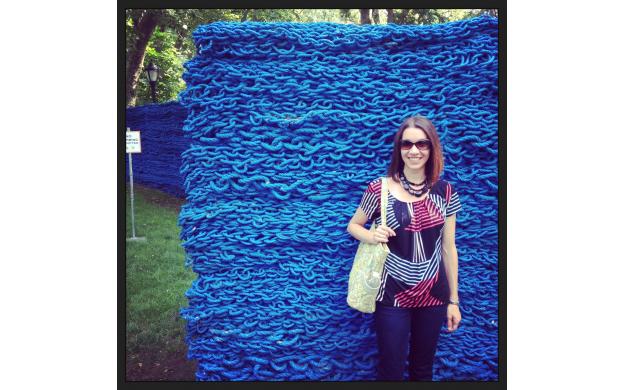 July 08, 2013

How many linear feet of rope?
where is she and what's that blue stuff?

How long would that be laid end-to-end-to-end?

How far away is the Museum of Mathematics?

What's the length of that rope?

How does the sculpture stand up?

how long did it take to crochet those links to make the structure?

What is the background made of

How many knots to get to the center?

What is the wall behind her?

Can you create an algebraic equation to come up with the amout of chain?

How high is the chain wall?

What is that stuff made of?

How many links are there?

What is all that blue rope for?

What is the blue wall made out of ?

How many ropes is that all together?

How much rope is behind her?

What material is this wall made of?

What is the total length of the rope?