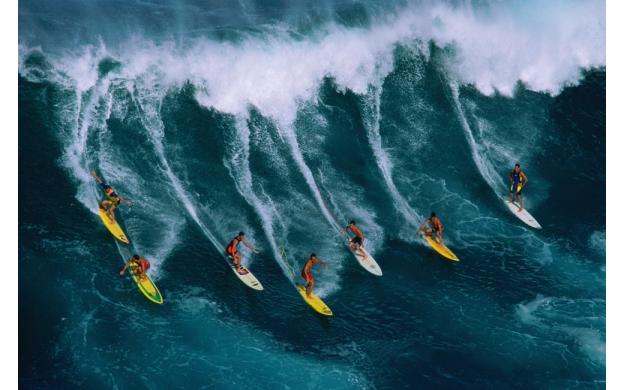 June 25, 2013

How big is that wave?
Who is that guy on the right and why does he look bored? (or board?...haha)

Will the wave be forceful enough to carry the surfers to shore?

How fast are they moving?

Are the 2 on the left going to collide?

How fast are the surfers going?

Who has travelled the furthest?

What is the size of the wave ?

Where is the other white board?

What is the amount of force exerted by the wave as it curls over?

Won't they run into each other? And wow balance much?

Will the guy on the left fall off?

What happens if the guy on the bottom left falls?

why is there two surfers in one column

How tall is the wave and what how many miles is it going per hour?

Did they begin at the same time?

What is the height of the wave? How do you know?

Who is going to crash and wipe the rest of them out?

How is the surfer to the far right balancing?