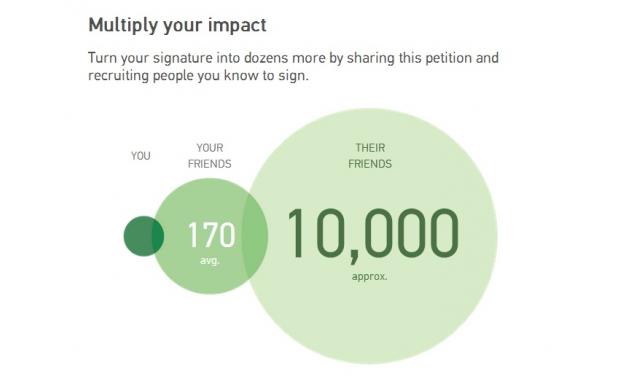 June 25, 2013

Is this properly drawn?
Teacher note

This appears after signing a petition at change.org. Is this correctly designed? Are the size of those circles proportional to the numbers they show? Why/why not?
1.

How big should the circles should be? How big would a circle representing this class/this town/the whole country be?