Elevator / lift control panel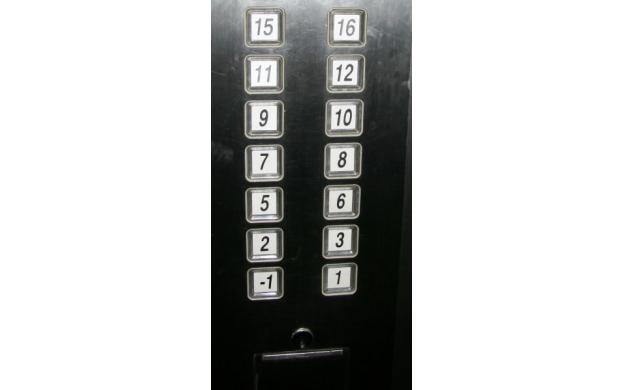 June 02, 2013

Why are some numbers missing?
What crazy building is that?

What does -1 mean in an elevator?

Why isn't there a 0 floor?

Where are the levels 0, 4, 13 and 14?

will i not move if i press 1 and -1 at once?

Why is there -1? Where is 13 and 14?

Why are there missing numbers?

where are floors 13 and 14?

why is there a floor labelled -1, is it underground

Are these buttons on an elevator?

How long will it take me to get to the 16th floor?

what does negative one mean?

Why are 0, 4, 13, and 14 missing?

What is the pattern associated with this configuration?

What floor is the office on?

Why aren't there buttons for 0, 4, 13, 14

Why no thirteen? Or four....wait -1?

what kind of number sets do we have if we account for superstitions like this?

Which floor am I going to?

where is 4 13 and 14 and 0

Why is there missing number

Does floor -1 take you to a basement?

Why are some numbers missing? Why don't all elevators that go to subterranean floors use negative numbers?

What is going on with these numbers?

Why are there missing floors??

what's up with the negative 1 and missing 4,13,14

why are the floors numbered differently?

Is there a basement to this elevator?

where is floor 0, 4, 13, 14

How many floors are there between -1 and 15

How could you do to get to the ground floor ?