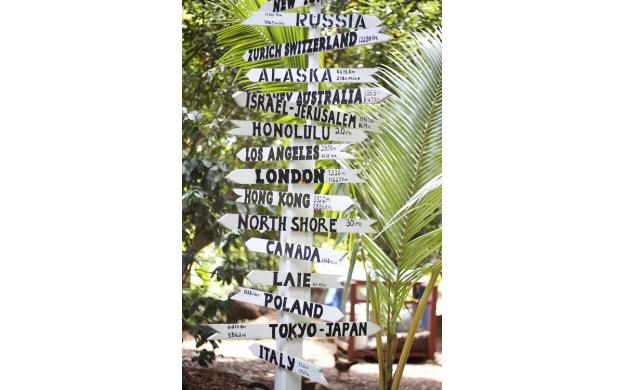 May 30, 2013

Where is this sign?
Teacher note

You can use three intersecting circles on a map, like Google Maps, to find the location of the sign.
Where is this pole? Hawaii? How accurately was it made?

Why is there no sign for the fabulous twin cities Walla Walla?

are the distances accurate

Where in the world is this located (assuming distances are accurate)?

What is the sign's purpose?

Where was this picture taken?

If we did all the calculations, could we figure out where this sign is located?

Did they use great circle routes?

How far from London to Hong Kong? Is that direct?

What is half way between this location and London?

Is there a place that's closer to all these locations?

Where are you in the world?

How many names on the pole?

How many places did you go see?