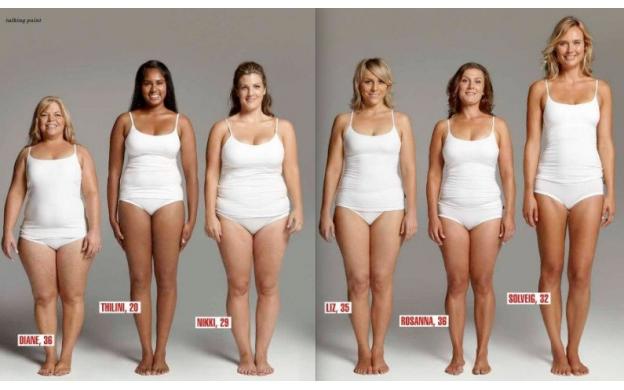 May 10, 2013

How does the weight of these women compare?
Why are Thilini's legs longer than Nikki's legs?

Why would I show this to a bunch of perverted high school boys?

What questions can you form from the picture?

What is the point of this picture?

Do they all weigh the same?

How tall is the average woman?

Why aren't these ladies arranged from shortest to tallest, or youngest to oldest?

How does height effect weight?

What is the average body type?

What is the height of these women?

Women come in all shapes and sizes,

why are they wearing white

How do these women's diets differ?

Is this appropriate for school???

What does an 'average' person look like? Which of these women would you guess is a typical size or shape for their age? (We need some data)

What is the ratio of height to weight?