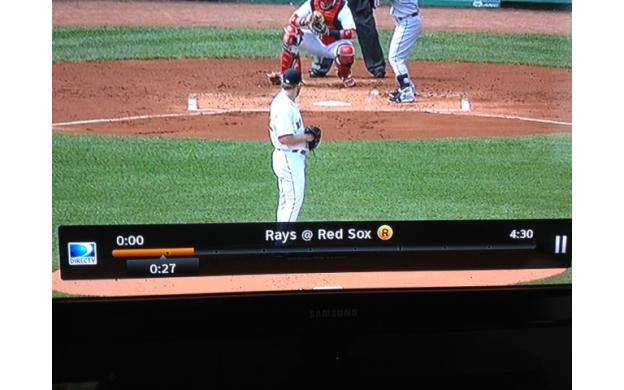 April 15, 2013

How far behind are we?
How fast will the pitch be?

How much of the game is recorded already?

Why did this person take a picture of this part of the ballgame?

How many commercials do I get to skip before I am caught up to live tv

Why are you watching a four hour and thirty minute game?

What are the chances he will throw a strike.

Where will the time marker be at 1:25?

How long does it take for him to throw a pitch?

How many seconds does it take for the ball to pass home plate?

Will the ball beat the batsman?

There's no question that the red sox pitcher will strike out the Rays batter. :)How fast is the pitch?

What is the average duration of each inning?

Will it be a strike, ball, or hit?