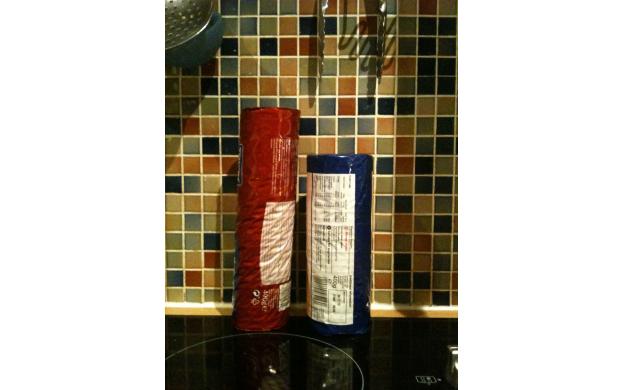 March 25, 2013

How big is a biscuit?
how can you use the tiles in the background to help you estimate the volume of each cylinder ?

Which container has a greater volume? Which brand is the better buy?

How many calories in each packet?

How much more is there in the red roll than in the blue roll?

Which solid has the higher volume?

How many calories are in those foods?

How many more in the red package?

How much more does the red one give than the blue?