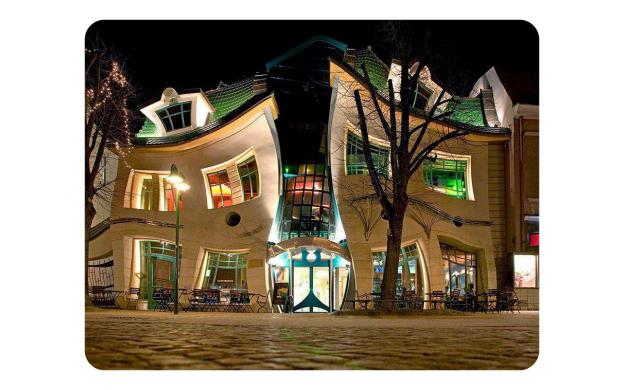 March 21, 2013

What is the square footage inside this house?
Were convex and concave mirrors to create this picture?

This looks cool. How is it built? Is the inside curvy too? If yes is it structurally sound?

Are those structurally sound buildings? [Very cool]

How can a camera lens be used to create this effect?

What is the area of the windows?

Is there a mathematical way to describe the distortion?

Did anyone measure this house?

Is that a filter or are the buildings curved?

Why are the buildings curved?