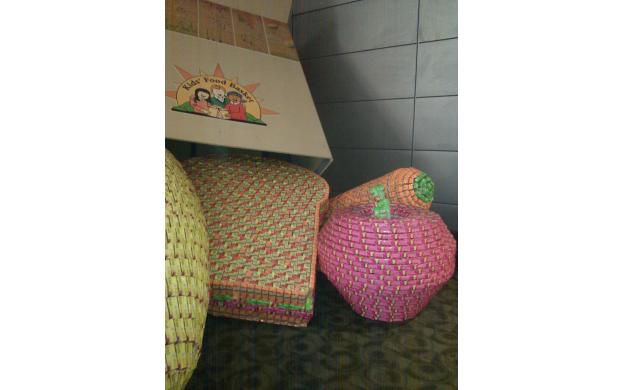 March 18, 2013

How many juice boxes make up the sandwich?
Is that a base or hide-out for some kids?

If unraveled, how long would each other those ropes be?

How did all those baskets fit into that box? How big would the box need to be?

Can we scale it like tree climbers and jump from one to the next? Can we create kinesthetic statues...yoga poses on top, photograph?

How can these food baskets generate real food?

what amount of string or yarn or what ever it is

What the heck are those??

How many gum wrapper did it take to make thsese shapes?

How many hours did it take to create these items?

What are the sizes of these baskets? Does the apple one only fit an apple?