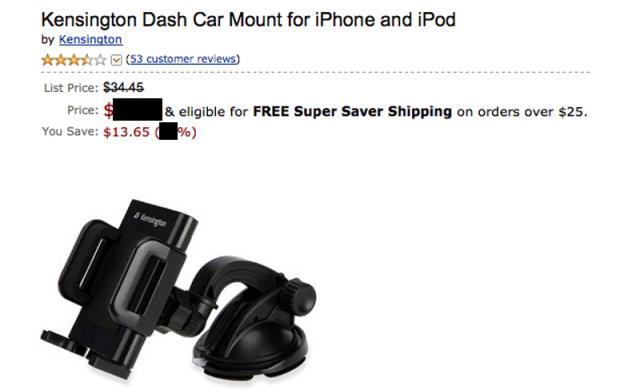 March 13, 2013

What's the actual price? What percent do you save?
what is the selling price?

What's the new price and how what percent is that off the normal price?

How much does the car mount cost?

Does the amount saved include postage?

Where is the ipod or iPhone?

What is the original price?

What is the actual price?

What does this tiem cost?

How much is the discount?

Is it worth getting an Amazon Prime membership?

With the sale, will you pay more or less, when you consider shipping?

What was the discount applied?

Will it be worth it to buy something else to get free shipping?

can i use percent of change formula

if the dash mount is 29$ then I should receive free shipping

What is the Amazon price?

With the savings given, what is the price and percent discount?

What is the sale price? Discount %?