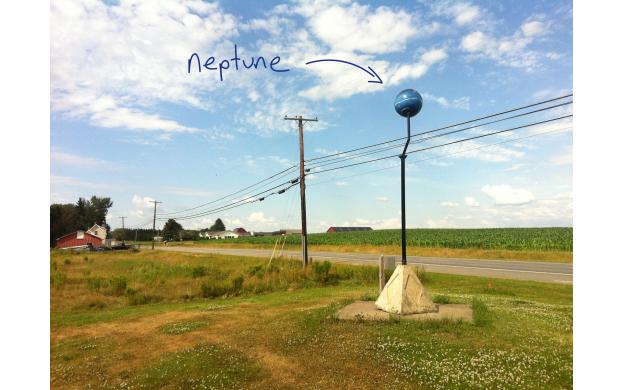 March 05, 2013

How many miles away is Earth? How many miles is its diameter?
1.

What information do you need?

File

A map of Maine

Place Earth, and the other planets in the solar system, on the provided map.
Where would Earth be located?

How far away are Neptune's neighbors?

Where are the rest of the planets?

Where's Uranus? Hahahahaha!

If that's Neptune, how big would the other planets be?

where's the sun? How big is it?

Where should we be in order to be to scale, and how big will the Earth's sphere be?

what is representing neptune?

How many miles to Saturn on this scale?

If Neptune is there, how far away would Earth be?

How big is model neptune compared to real neptune?

does this have anything to do with Indirect Measurement?

What is the diameter of that sphere?

How far away is the sun? the sun?

What scale is the neptune in the picture compared to the actual planet? How far away would the Sun be at this scale?

A blue ball on a crooked poll.

where are the other planets

Why is it labeled Neptune?

Where is this located? Which state?

why are they putting that model of Neptune there

How many miles down the road is Earth?

If that's your Neptune model, how far away and how big is your Sun model?

Where is the end of the galaxy?

How much area does the whole area of this scale model cover?

Why is that blue ball in the air on a sideroad?