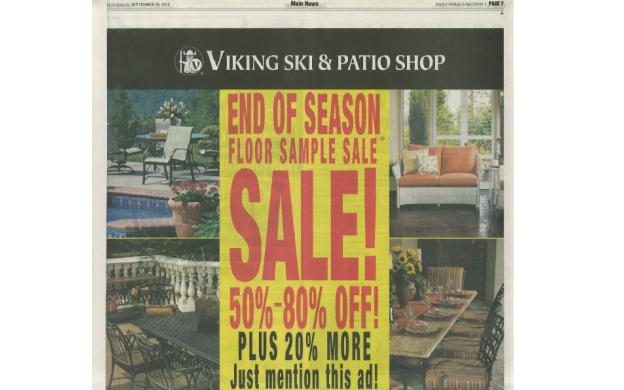 February 26, 2013

Can I get something for 100% off?
So what's the total percent off we might possibly expect?

Do they mean 20% of the original cost or the discounted cost?

What percent off will you get from mentioning the ad?

Can you really get stuff free?

How much would a $75 item cost after 80% off AND 20% more off? What is that as a % of $75?

Which discount comes first?

What is the most you can save?

what does this mean "50-80% off, plus 20% more?" (My interpretation is: if you mentioned the ad, you might get 70%-100% off, any suggestion

Are they going out of business?

How to fix discount percentage keeping in mind maximum profit?

Where did the name come from?

Does that mean some things are absolutely free!?

How many people try to argue that 80% off plus 20% means the item is free?

What percentage do you get off if you mention the add and the item was already 80% off?

If I purchase a patio tiles for 80% off, and mention this ad, will the patio tiles be free?

Can you really get it for free?

If you take 20% more off after 80% doesn't that make it free

Can I get free flooring with the ad?

what is the total discount?

Can I get something for free here?

So I get free stuff, if I get an 80% item plus 20% off?

If something cost $100, could it be for free?

Does that mean some things will be free if I mention the ad?

Where do they keep the free furniture?

Is 80% plus 20% equal to 100%?

What is the cost of of the item

Does that mean 100% off at times?