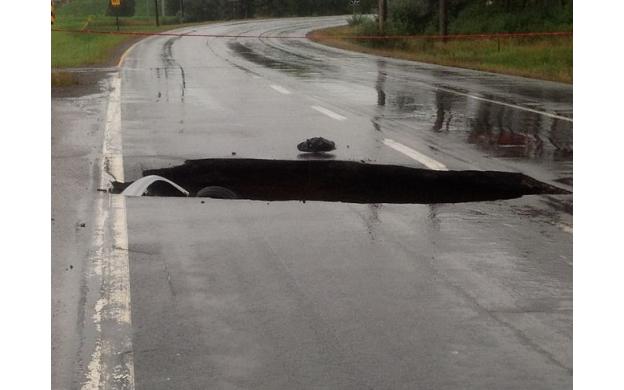 February 25, 2013

How big is the hole?
How did this pothole occur?

Are they ok? Go help them!

What type of car is in there? How deep is that hole?

Is it a car? Is it a chalk artist that did that? Did something fall through? How deep is it? Is it an alien invasion? What caused it?

How did this car flip into the hole?

How many ducks could you fit in that gaping hole?

Is that a Sonoma county road?

How many gallons of water would fit in it?

What is the greatest speed at which it would have been safe to take the corner, in those wet conditions?

what's the weight of the earth/material that has vanished?

Is this in Florida?Does my insurance cover this?

How deep is the sinkhole?

How is this physically possible? (Also, is that the Batmobile?!))

would I skid if i went at 60 mph?

Is there only one car in the sink hole?