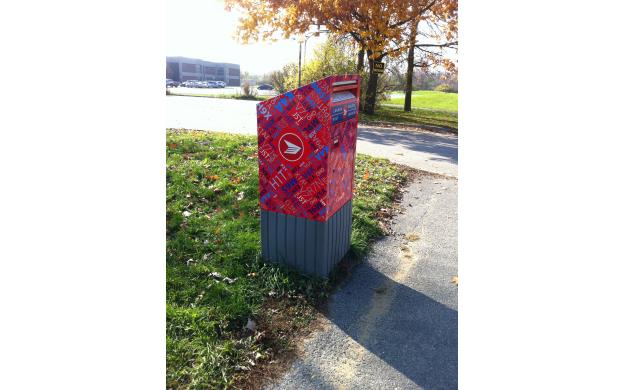 February 25, 2013

How many mails can this thing hold?
What is the surface area of this object.

Is that a mail box from another country?

Is that a box for snail mail? Book deposits?

Looks like a postal box but what country is it from?

What's the volume of the box?

How many books can fill this up?

How many words are on this mailbox?

How many letters will that box hold?

How many words are on that post box?

how much mail will the box hold?

is a grandma missing her dress

Is it a mailbox or a trash can?