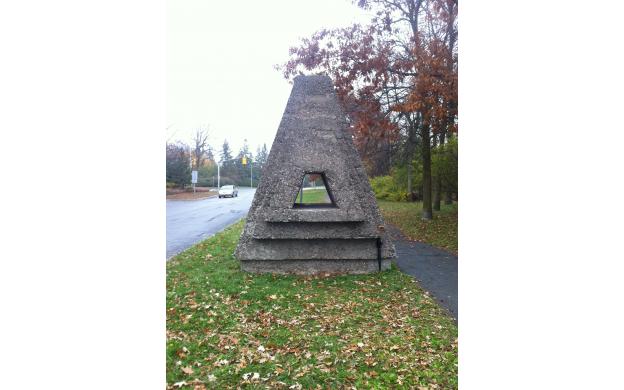 February 25, 2013

What's the volume of this thing? can a person fit inside that hole?
How many pigeons, out of 100, could fly through the hole?

How did they make this shape?

whats with the triangle whats its purpose

Are these quadrilaterals similar?

How far away is that car?

What does this statue commemorate?

What is the area of concrete triangles?

What is the area of the opening in the middle?

how much does this weigh?

Would a person fit through the opening?

What would fit in that hole?