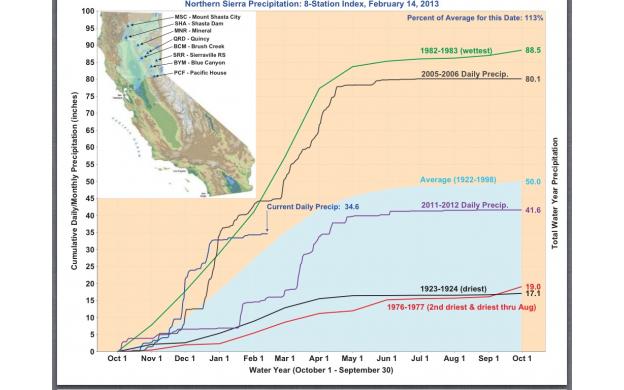 February 22, 2013

Explain why there is no negative slope on this graph?
What potion of that water content was in frozen form?

Will this be the worst drought ever on record?

What do you predict to be the Total Water Year Precipitation given the current Daily? Why?

how much rain fell each of the months?

Why is there such a dramatic increase from Oct to April?

what is the map talking about?

Will this year, or 2001-2012 be closer to the average rainfall?

How much rain will fall by the end of 2013 ?