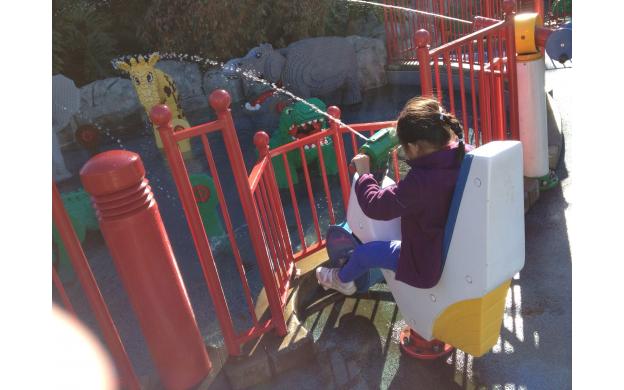 February 22, 2013

What happens to the trajectory of the water if she pedals faster?
How high does she need to shoot the water for it to reach the giraffe?

How long does the water travel before it gets back to the same height that is started?

are the animals in the back round made out of legos?

Describe how a child would feel playing on this toy.

Can that water gun give water to all the creatures?

What is the distance from the point the water is shot to were it lands?

How far does spray reach?

Why isn't she playing on the giraffe?

What is the range on that bad boy?

How far can the water spray?

Are the water guns created so that all of the shooters can hit all of the targets?

How far can it shoot? Best angle?

What angle would she have to shoot to hit the dinosaur (green guy)?

Where are the other children?

Why is this toy up against the fence

why would a bike shot out water at a girraf

Where does the water come from?

How much water circulates through the water gun in a day?

How far can the water reach?

How fast is she pedaling and how long will she persist?

What distance does the water travel?