Little Lip Balm Lookalike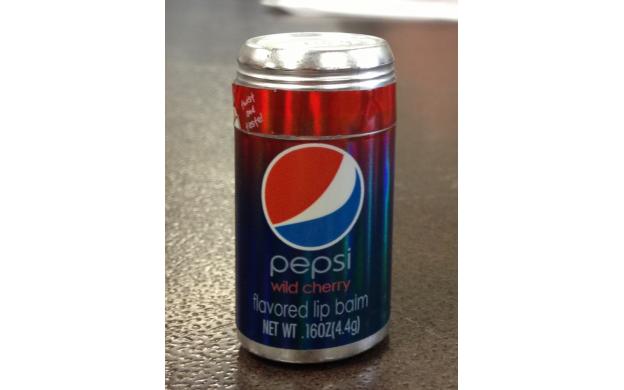 February 22, 2013

How tall is the can of lip balm?
If that were an actual can, how big would the person be who would drink it?

how much smaller then a can is this?

how much lip balm would you get in a original pepsi can?

Is that proportional to a real can (and just how big is it)?

Pepsi lip balm? How's that possible?

How many of those would it take to equal a can of soda?

What percentage volume of the real can is this?

does it taste like cherry pepsi?

what is the percentage of pepsi actually in the little can?

Is it an exact scale model of a soda can?

How many lip balms does it take to fill an actual can of wild cherry Pepsi?

How many little cans of pop could you fill with one "regular " sized can

How much smaller is this than a regular can?

Does it melt when it gets hot?

How much smaller is this than a can of pop?

how does the size of the can compare to a regular pepsi can?

what fraction of the circle is red?

Thomas does not think this is stupid.

is the lip balm the size of the pepsi can

What is the scale of the lip balm to the original Pepsi can?