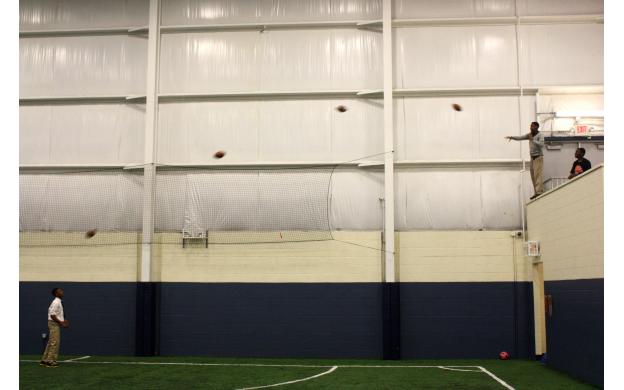 February 21, 2013

How many seconds till the ball hits the ground? (1/83 shutter speed btw)
How did he throw 4 footballs so quickly?

Is the ball being thrown up or down?

How can we describe the trajectory?

What is the angle of the football at each given point?

How far is the football being thrown?

How high off the ground is the person on the right?

How much father can you throw up that high?

What's the trajectory of the ball?

What's the equation for the football?

Which way is the ball going?

How high did the ball go?

What are they trying to do?

this looks like something i could use to teach quadratic equations...

Is the ball going up or down?

Which direction are the footballs traveling?

Which person has to throw the ball with more force?