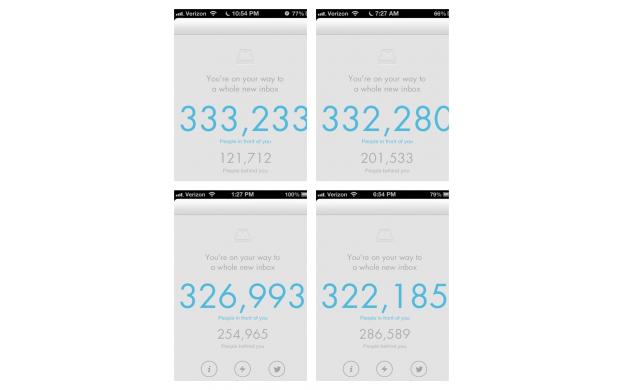 February 09, 2013

When will I get to the front of the line?
How long until I get my account>

#1 who designed this thing?#2 How many times can you listen to "call me maybe" before it's your turn?

At what rate are the numbers changing?

Where did all these numbers come from

What is a possible scenario for this set of numbers.

What is the percent of increase?

What do those numbers mean?

What is the goal of all four?

1,314,691 emails in my inbox?