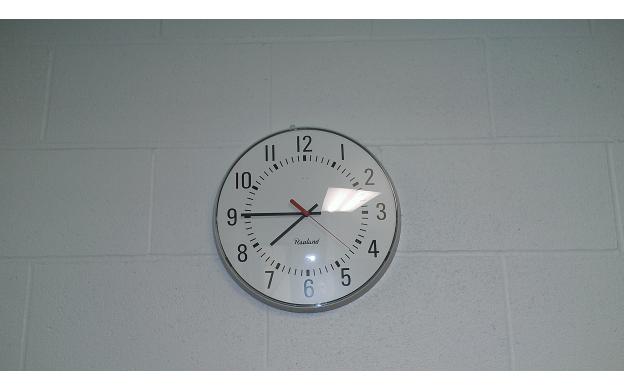 What other times would have the same angle formed by the hands of the clock?

What is the angle of the hands?

Why are you here at this time?

What is this in 24hr time?

How long until class starts?

Why does school start so early in the morning?

Berapa derajat sudut yang dibentuk antara setiap 2 jarum berbeda?

How long is it until the end of the school day?

how much time until class?

maybe it's me, but is there a question here or should i stretch it and make one up that may look "textbooky"

How much time left till the end of class?

waht is the angle between the hands?

How many degrees is 8:45?

What's the angle between the minute hand and the second hand

What time is it? What would the time be if we used the short end of the hands?

how are the positions of the minute hand and the second hand related?

How much time until lunch?

how long does it take the minute hand to travel one mile?

What's the degree measure between the second hand and the minute hand?

How long do I have to wait for lunch?