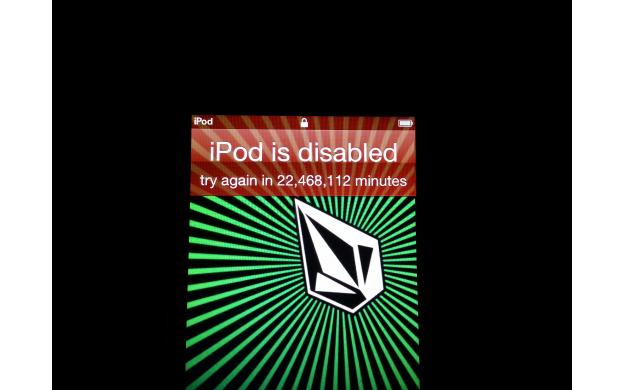 January 05, 2013

How many days must i wait?
How many days or years is that?

How many hours would I have to wait?

Epic fail. How many hour and days is that?

When can I listen to music again?

How long is that? A year? A lifetime?

How many times do have to lock ur device to get this

How long in years is that number of minutes?

How long is 22,468,112 minutes in hours?

how many bad attempts would this take

How many times did you enter an incorrect password?

How many hours would that be?How many day would that be?

How many days (or years) would one need to wait?

Why would you chose such an awful background?

how many hour until you can use your ipod again?

When, oh when, will this happen?

Why minutes and not hours?